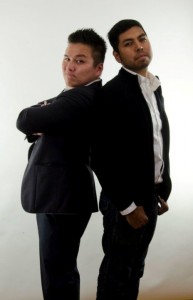 Hey it's J.T., the Asian Playboy again…
First of all, congratulations and thanks for enrolling in our Text to Sex program and I'm pretty sure that you will be having amazing success with women via texting and Internet game very soon just like many of our students…
I have tremendous respect for action-takers and I am glad that you are one of them… You are on the right track to make yourself a better man and get better at understanding the holistic art of pick up…
I am writing this to you to let you know about one thing… And I know it's going to sound crazy to you, but I love coffee…
So much that I go to my favorite coffee shop down the street where I live everyday to get my morning coffee just to get myself prepared for the day…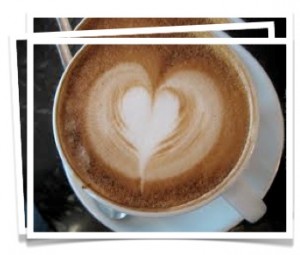 And then I like to go across the street one block away to get my favorite Benedict's eggs from a small, tiny cafe that was opened by a lovely retired husband and wife…
From my brief 5 minutes walk to the coffee shop and then to the local cafe, I usually will see at least… 20 – 30 beautiful women… Either walking towards me, or along with me… Or just standing there, sipping their morning coffee…
But why am I telling you all these?
Here's the deal.
There are a bunch of so-called "pick up artists" out there who claimed that the best places to meet women are bars, clubs and parties…
In some sense, it's very true that it's easier to find prettier women in the clubs and bars… But what these so-called "pick-up artists" never tell you is the level of difficulty when it comes to picking up girls in the clubs and bars…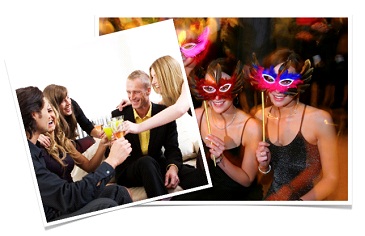 Sure night game is great and I'm very good at it, but it's nothing as easy as day game…
I mean, imagine if you're a woman who is queuing up waiting to get your morning coffee, and then a guy from behind you turn you around and said "hi". You will most likely say, "hi" to him too…
Or imagine if you see a pretty lady walked into the elevator with you and you greet her, "Good morning" and she will most likely greet you back too…
Now if you do the same exact thing in the clubs or bars, do you think they will even bother looking back at you if you don't have a solid game plan?
Now ask yourself this… Do you think the women in the clubs will hand out their numbers as easily as during the day?
Listen to what one of our students, Mike has to say about learning from us…
Day Game Is Ten Times Easier Than Night Game… And If You Have Anxiety When Talking to Women… Then

Day Game Is Your Game

…
Being an influential master pick up artist, I've been asked all the time how to kill approach anxiety (or "AA" in our own lingo)…
Most guys I've coached have told me that their number one problem is anxiety… Not having the balls to go up to a woman and tell her that she's beautiful… And then when she walked away, you felt like you just missed out on the opportunity forever…
Listen.
I know how you feel.
I've been there, and my job as a master pick up artist is to help you to be a better man… be more confident and most importantly, not be that loser that you've always been…
If you're not convinced about the advantages of day game…. Let me go through it again with you…
Women are literally everywhere during the day…
You're more likely to actually meet the love of your life during the day than at night…
This is great for you if you're not old enough to enter the clubs or if you hate clubs…
Also, you are less likely to get cockblocked by a random douchebag
Day game is more effective than regular gaming in college, library, grocery stores, bookstores, coffee shop…
You don't need as high energy…
You don't need to spend as much money as in the clubs…
"Hey, I Think You Are Freaking Adorable… I'm J.T., what's your name?"
Just a simple opener like that will get you the woman's phone number in a matter of minutes… If you do the same thing in the clubs or bars, it will take you at least one hour to accomplish what you can accomplish during the day…
There's no fancy pick up line or fancy words that you need to use to lower her bitch shield… During the day, most women are in the "friendly mode", a term that one of my students coined.
They're out there to make friends… So go out, and talk to them using our lines, methods and system. It's that simple.
Day game is very different than what you see in the clubs or bars… This isn't about just going up to a woman and talking to her and hope that she will hand you her number…
And because this is very intensive teaching process, I've worked with my trainer and partner, Ozzie "The Latino Gentleman" to help create a simple, step by step blueprint called "Practical Day Game"…
This is a course that we've both worked hard to compile together and has produce  countless success stories…
Here's what you're going to get in the "Practical Day Game" course: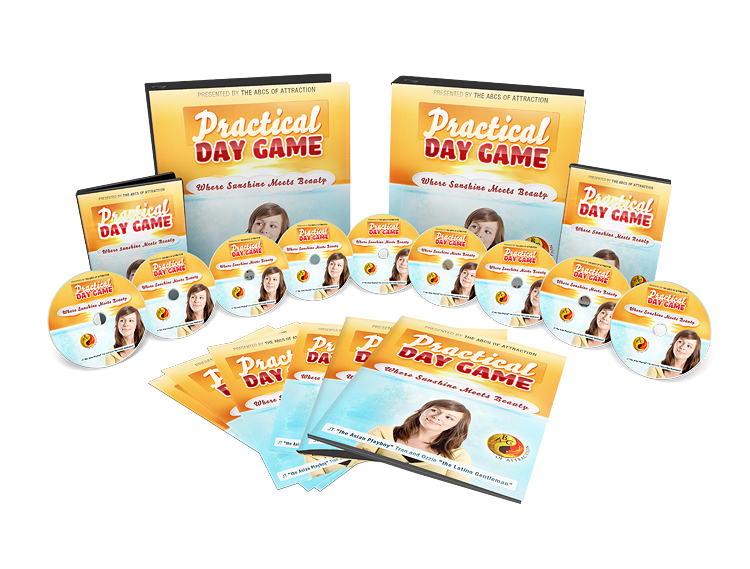 How to be confident in an everyday settingI'm going to show you our Practical Day Game System so you can develop the confidence and get the kind of beautiful girls you want and deserve during the day without any weird PUA gimmicks or tactics. Watch these infield videos to learn how to approach in every day settings and avoid the most common mistakes that will for sure kill your game!
How to get emotionally healthy girls for REAL relationshipsDo you hate talking to club girls who couldn't carry a conversation in a bucket with a lid on it? Then PDG will give you the ability to talk to some of the most intelligent, educated and well rounded women you can find on college campuses. You'll learn how to meet the future women of your dreams, the kind of girl that you can bring home to mom.
How to not be creepy during the dayDon't make the same mistakes that we've learned over 6 years of training. With our infield day game videos, you'll be able to see and hear first hand successful day game pickups with normal, attractive women. You'll learn how to approach any beautiful woman in any situation with our help, know what to say, what to open with, and how to use your body language for maximum confidence and effect!
How to get a number so you can call her againDon't know how to get a girl's number that you see everyday at class or in passing when she walks by in Starbucks? See and learn how to get any phone number in any situation from any woman. With lecture and exercises that we teach during class, you'll be able to learn what to do and then see it infield yourself with our infield videos and then go out and do it yourself!
How to carry on a normal, but cool conversationDon't know what to say or carry on a conversation? Then watch and listen to our infield video with our head day game instructor Ozzie as well as our different ABCs team members so you'll be able to handle flawless attractive conversations and different styles. Never go into a conversation without knowing what to say and how to say it ever again!
Now, this is already a SOLD OUT course, which means you cannot get this elsewhere but here. This is a one-time offer only and the reason I am offering this is because I know you are an action-taker and I know I can trust you…
Instead of paying us $297 like we used to charge for our infield video and course trainings, I am going to do something really special for you today…
Here's a sneak peek of what you will get in the Practical Day Game course: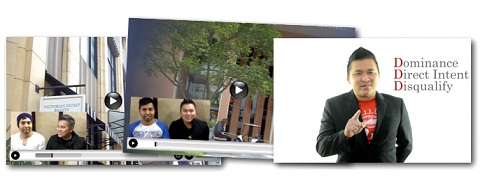 Not only you will be getting tutorials and theories from us, you will also watch how we put that into use in the field through our infield videos…
Let's Talk About Your Investment…
If you enroll right now, you can get the entire Practical Day Game course for just $147. That's right, ONLY $147…
The only reason we lowered the price for you is because we want to help out our students the best we could, but we still need to pay for the server maintenance… So think of it like we are helping each other out…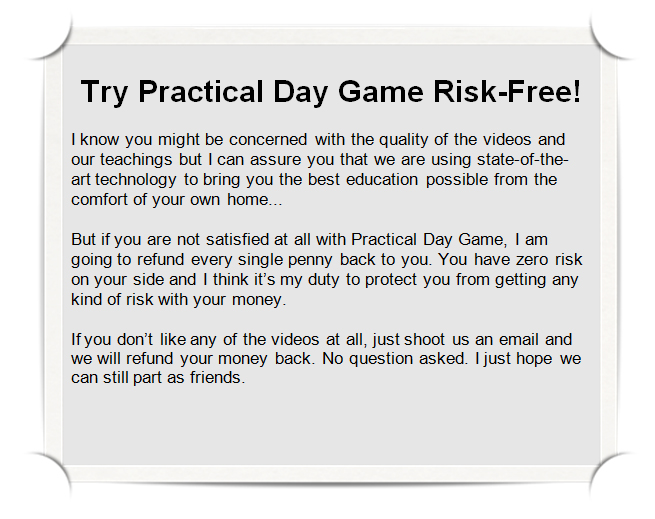 This is your only chance you will be able to get Practical Day Game, and if you pass this today, you will miss out FOREVER.
At only $147, this is a steal, so click the button below now to add to cart and once the order is complete, you will receive another email from us in your email with the access to the member's area where you can watch or download the videos and workbook.
Only $147

Remember you have ZERO risk. If you don't like it at all, feel free to email us and I will refund every single penny back to you. No hard feelings, and I hope we can still part as friends.
Secure Your copy of Practical Day Game Now

 No, I want to miss out on this offer forever. I know I am not going to be offered this again.

var _gaq = _gaq || []; _gaq.push(['_setAccount', 'UA-19365202-10']); _gaq.push(['_trackPageview']);
(function() { var ga = document.createElement('script'); ga.type = 'text/javascript'; ga.async = true; ga.src = ('https:' == document.location.protocol ? 'https://ssl' : 'http://www') + '.google-analytics.com/ga.js'; var s = document.getElementsByTagName('script')[0]; s.parentNode.insertBefore(ga, s); })();